Company Profile
Categories:

ABOUT

Time of issue:

2020-05-29 00:00:00

Views:

0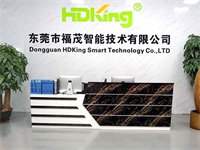 Built year:1999
Area: 8000 ㎡
Production Capacity:≥400K/month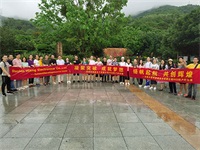 R&D Team: 31 persons
New product: 3~4per quarter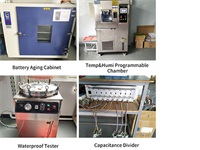 Employees: 450
QC Team: 80 persons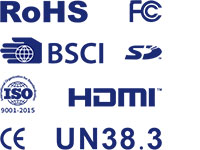 BSCI, CE,FCC,RoHS ,
ISO, SD, HDMI,UN38.3
USB, HDMI, SD,ISO9001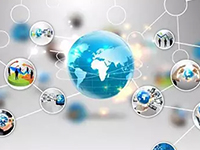 Service: OEM & ODM
Market: Europe America. Australia and Asia
Shenzhen HDKing Electronics Co ., Ltd owns a dust-free factory covering an area of more than 12,000 square meters in Dongguan. We can facilitate independent mould design and development, SMT, injection molding, spray painting, silkprinting, lens module packaging, TP bonding, product assembly, packaging and other processes in the industrial chain. HDKing also introduced advanced automatic production equipment and quality testing equipment. With 450 employees, a R&D team of more than 30 persons and a quality management team of more than 80 persons, by 2001, the Company has been certified by BSCI and ISO 9001, and recognized as a national high-tech enterprise. The Company's headquarters Shenzhen HDKi ng Electronic Co., Ltd. mainly focus on sales and R&D, islocated in Baoan, Shenzhenwhich is a city with advanced technology and developed information.
The Company has been committed to technological improvement and product innovation to meet customer and market needs. We have acquired a number of patents for utility models and designs in China, Europe and the United States. Our products have been certified by CE, FCC, ROHS, PSE UL REACH and California Prop 65, as well as international generic patents such as HDMI SD USB. Our main products include action cameras, hunting cameras, dash camera, baby monitor, kids cameras, Mini DV and outdoor products. These products design and appearance is novel and fashionable and match the market demand. HDKing productivity can be up to 400K and more than 30 new products can be launched every year.
Our products have passed complete and reliable quality control standard processes, including video test, audio test, USB HDMI connection test, WiFi test, tap test, product aging test, accessories weighing, item weighing and total weighing.
Our Company is equipped with complete product reliability testing devices such as constant temperature and humidity machine, battery aging test cabinet, salt spray tester, wire bending tester, button life tester, alcohol abrasion tester, vibration tester, digital bridge tester, audio and sweep signal generator, rain tester, battery capacitance tester, pressure immersion tester, spectrum analyzer and so on. New products are put into mass production only after passing two cycles of rigorous standard trial production for better quality guarantee in initial research and development.
By these tests, we can verify and guarantee the stability and user experience of products in regular use and specific environment.
We also accept OEM and ODM cooperation to meet the needs of different customers. At present, the Company has established a good partnership with numbers of domestic and overseas well-known B2B and B2C brands. The Company regularly participates in the Hong Kong Global Sources Exhibition, , the Hong Kong Trade Development Council Exhibition, German IFA Fair and US CES Fair every year to communicate directly with customers and develop oversea markets.
HDKing often carries out various development and upgrading activities, improving production training and teamwork training to enhance team cohesion and combat effectiveness. Birthday parties, annual tours, and spring banquets are held regularly, which greatly enriches the spiritual and cultural life of employees.
Every step of development is difficult. But as long as we persist, we will go further. HDKing people believe we can bring our good quality product to the whole world.
The terms HDMI and HDMI High-Definition Multimedia Interface,and the HDMI Logo are trademarks or registered trademarks of HDMI Licensing Administrator,Inc. in the United States and other countries.
Scan the QR code to read on your phone
SHENZHEN HDKING
ELECTRONICS CO.,LTD
Add:Floor 27 Ziyun Building Tianyue
Square Xinan 2nd Road Baoan District,
Shenzhen,China
Dongguan HDKing Smart
Technology Co.,Ltd
Add:Building C, Hechang Road No.8,
Shatou Community, Changan Town,
Dongguan, Guangdong, China